The hall has a meeting room with modern office furniture and an internet enable smart board, ideal for video conferencing, remote working or educational training.  The hall has wifi and usb ports for charging phones and laptops.
Setup video instructions and see full help below.
The room will be available from January 2023.
PRICING
£21 per hour the local community
£32 for others
£48 for businesses
See charges for full range of pricing options.
Terms and Condition of Use of Room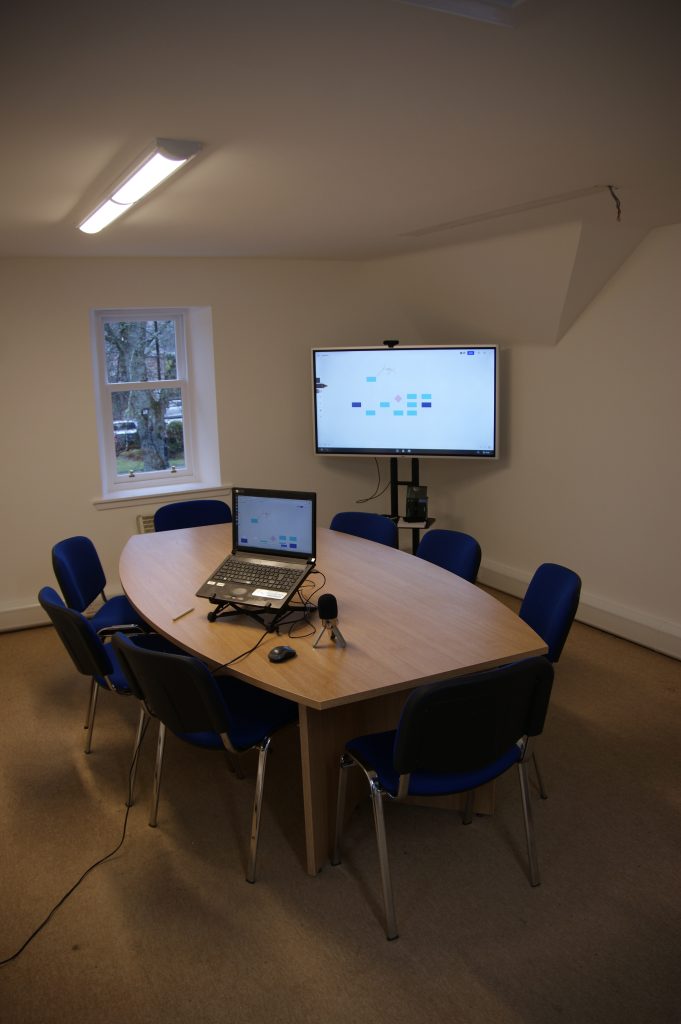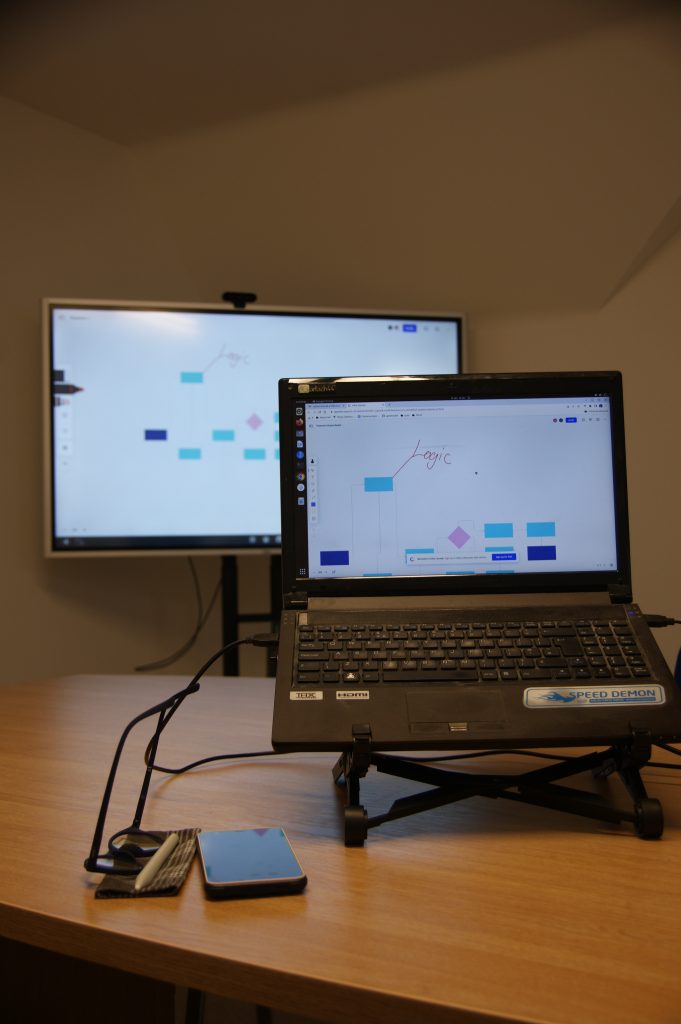 The Vibe smart board has a range of collaboration tools that allow those in the room or anywhere on the internet share documents.  The smart board also has online video conferencing applications, zoom, google talk and others.