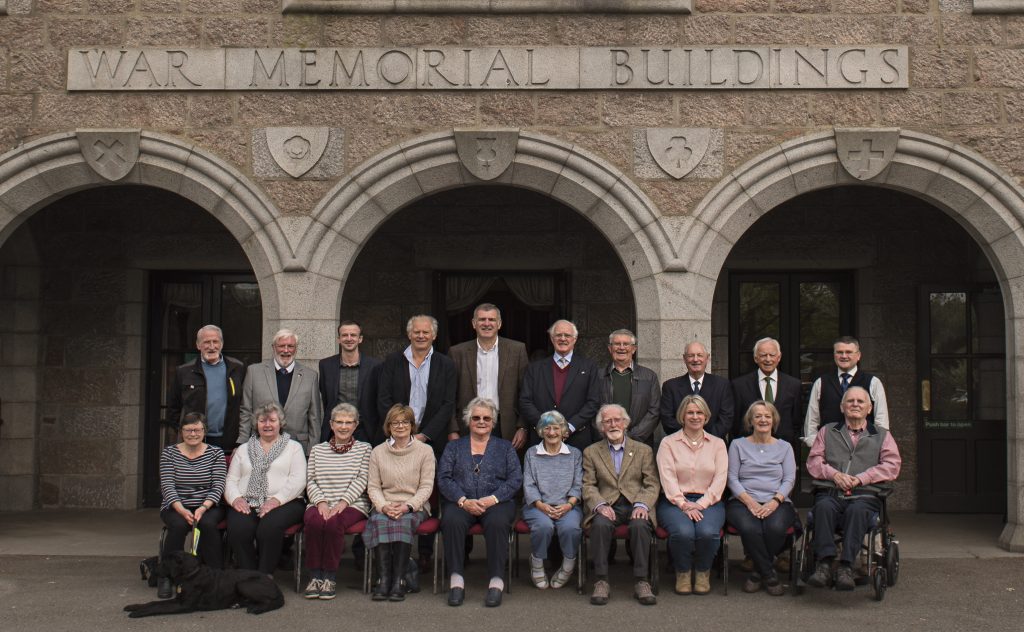 A gathering of current and former Trustees of the Hall, taken for the Centenary + 1 Saturday 7th May 2022
Aboyne & Glen Tanar Memorial Hall, known as the Victory Hall, is set in the heart of the village of Aboyne in Royal Deeside.   It is a substantial granite building of character, both inside & out, built about one hundred years ago and now C Listed.
Aboyne developed in Victorian times, much of it being a Conservation Area, with many trees and the large open area, the Green, at the centre.   For the active, Aboyne has an outstanding 18 hole golf course established in the late 19th century, gliding at the west end and water skiing at the east.   The area lends itself to hill walking while walks alongside the rivers Dee & Tanar, which hold both salmon & trout, are more suitable for the less energetic.
The Trustees of the hall meet every six weeks.  The current chairperson is Duncan Robson.  The annual AGM is in June where new Trustees are invited to join.