A broad range of the local arts community use the hall, artists and photographers to muscians to martial arts etc. The hall wants to support this creative talent by providing creative spaces.
For example with the new digital meeting room digital performing artists to musiciasn to online businesses can use green screen technology to express their creativity or produce new promotional material.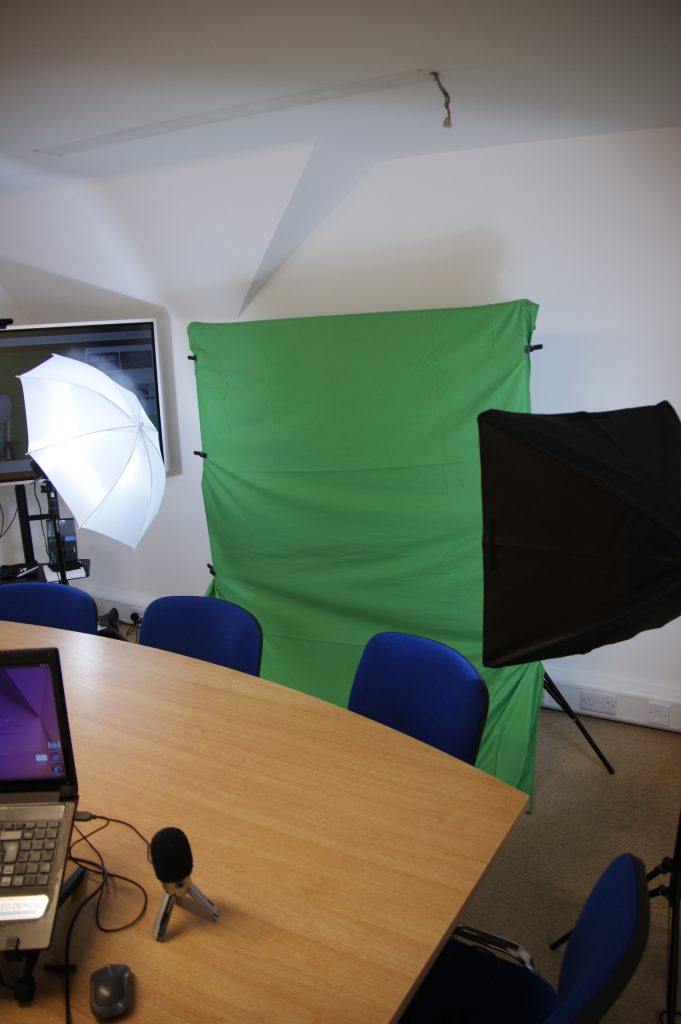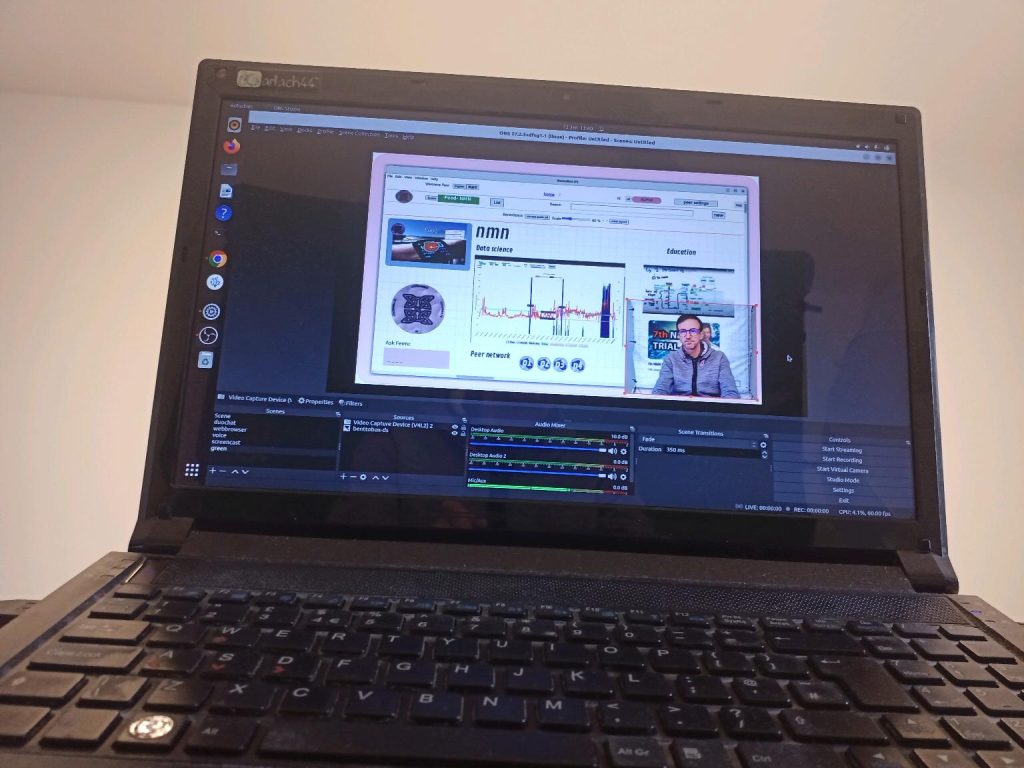 Green screen used to explain software eduction.